You can't predict the future, but you can prepare for it.
Protean Preparedness partners with organizations and governments to increase their ability to prepare for, respond to, and recover from disasters. By leveraging emerging research and best practices, in combination with practical insights from a decade of disaster preparedness and response leadership, Protean Preparedness develops innovative solutions to the most difficult emergency preparedness challenges.
A little about me.
Certified Emergency Manager—Experienced Disaster Response Leader—Resilience Subject Matter Expert
My name is Trevor Covington and I created Protean Preparedness based on the belief that a practical, engaged, and mission-focused approach to emergency preparedness is essential to protect communities and prepare them for the future. As a Certified Emergency Manager with over a decade of experience leading disaster preparedness and response operations, I'm incredibly passionate about building resilient and adaptable teams, organizations, and systems that can withstand whatever comes their way.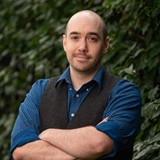 Get in touch to start your preparedness journey today...
Reach the pinnacle of preparedness.