Your Partner in Preparedness
For Governments
Protean Preparedness provides full-spectrum emergency management services to governments and prime contractors by integrating expertise gained from a decade of preparedness and response leadership with emerging research and best practices from the field. In addition to emergency management expertise, Protean is experienced with government grants and related requirements including Public Health Emergency Preparedness (PHEP) grants, Hospital Preparedness Program (HPP) grants, Emergency Management Performance Grants (EMPG), and disaster-specific funding streams.  
Range of consulting services include:
Hazard, Vulnerability, and Risk Assessments
Development of Emergency Operations/Recovery Plans
Design and Delivery of Trainings & Exercises

Including Incident Command System and Operations Section Chief Trainings

Program Development & Evaluation
Interagency Coordination and Coalition Building
Incident Response & Recovery Operations
Specific functional areas of expertise include, but are not limited to:
Emergency Support Function #6 – Mass Care
Emergency Support Function #8 – Public Health, Medical, Behavioral Health
Emergency Support Function #14 – Volunteer Management
Recovery Support Functions: Social & Health Services
Incident Command System – Certified Instructor
Operations Section Chief (OSC) – Certified Instructor, Type 3 OSC
Contact us today to explore how Protean can be your partner in preparedness.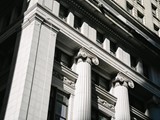 Mitigate Risks, Prepare for the Future, Become Adaptable
For Organizations
From power outages to earthquakes, an endless list of hazards threatens your operations, teams, and clients. Protean Preparedness can help organizations by identifying and reducing risks, developing plans to manage emergencies, and increasing your team's ability to adapt and respond to whatever comes their way. Protean makes preparedness simple through presentations, trainings, and a collaborative consulting approach focused on increasing resilience and adaptability in your organization. Services include: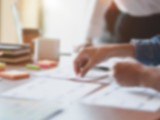 Be Ready—Be Protean
Consulting
Protean's consulting approach is driven by a simple maxim: One cannot predict the future, but you certainly can prepare for it. My approach focuses on collaboratively building systems, partnerships, plans, and teams that are adept at navigating uncertainty and risk regardless of what the future brings.

Governments: 
Risk assessments
Plan development and review
Training and exercises, including ICS 300/400 and OSC
Program development and evaluation
Partnership and coalition building
Incident response
Organizations:
Business preparedness
Employee preparedness
Team and leadership coaching
Custom consulting services by request 
Preparedness Made Practical
Speaking
Preparedness made practical with customized presentations for your team, organization, or event. Each presentation integrates both new preparedness research with practical insights from a decade of disaster response. 
Dynamic and engaging presentations available across a variety of topics, including but not limited to:
Personal & Organizational Preparedness
Leadership & Management: What Leaders Can Learn from Disaster Response
Disaster Response Concepts & Topics (custom, by request)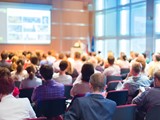 Lessons From The Field
Training
Effective training is the cornerstone of a prepared and capable team. By blending disaster response concepts with academic research, I provide engaging, innovative, and pragmatic trainings designed to build the essential skills and knowledge to navigate uncertainty, risk, and disasters.
Standardized and customized trainings available by request, including:
Governments: 
Incident Command System (ICS 300 & 400)
Operations Section Chief: Position Specific Training
Custom trainings by request
Organizations: 
The Protean Toolbox – What Leaders Can Learn from Disaster Response
Custom trainings by request
GET IN TOUCH TO START YOUR PREPAREDNESS JOURNEY TODAY...
Reach the pinnacle of preparedness.